We've been expecting you!
Our mission shapes everything that we do. we are a multi-generational worshipping community of around 150 people. We consider ourselves family, eager to grow and live oriented to God and to pour the love of Christ back into the Kentwood community.
Part of how we live for Christ is by worshiping weekly together and gathering during the week. We worship on Sunday mornings at 10 AM and gather for youth and discipleship ministries Wednesday evenings at 6:15 PM.
Come and find a place to belong and make a difference.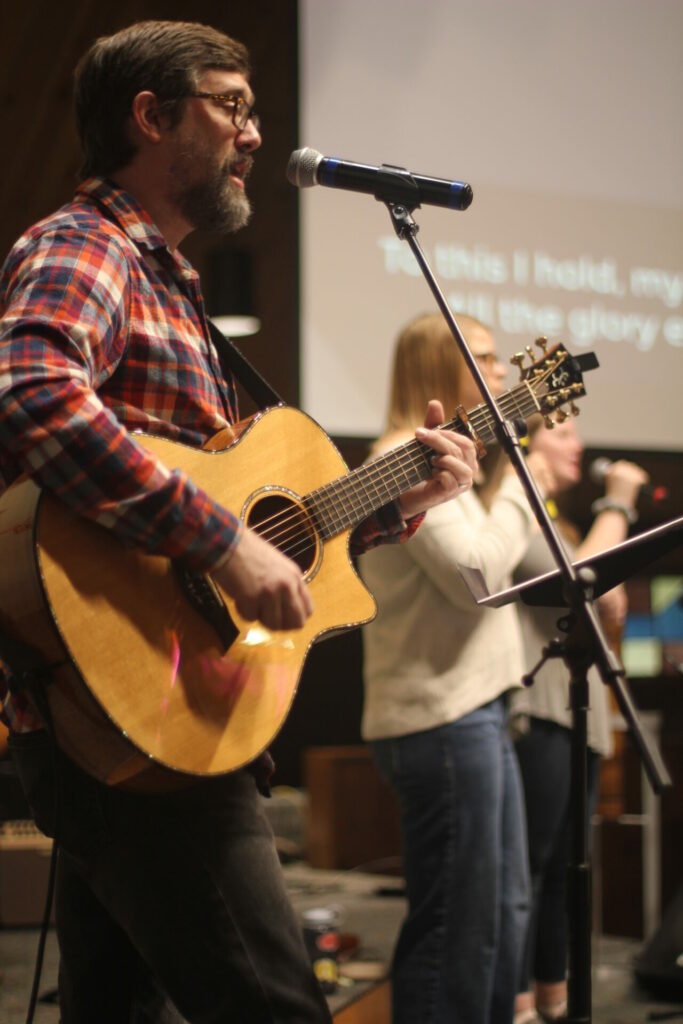 History

Early in 1963 twelve families began exploring the idea of planting a church in the newly developing Princeton Estates neighborhood. As plans developed, about 80 people joined the church planting mission. As they gathered in a field, with barns, silos, and trees creating the backdrop, they envisioned the neighborhood that would soon be around their church building…

It has been over 50 years since those first gatherings, and though the initial multi-level facility was replaced in 2000, Princeton Church continues its initial mission — to be a neighborhood-oriented church, pointing people to God.

We are a part of the Christian Reformed Church and associated with a local group of churches in Classis Thornapple Valley.

To learn more about the Christian Reformed Church and our beliefs, click here.
Princeton Church | 5330 Kalamazoo Ave SE, Kentwood MI 49508 | 616.455.0110 | connect@princetoncrc.org