There is a place for you here. Whether this is your first time in a church or you've been a Christian your whole life, this is a place where all people are welcome.
Q. What should I wear?
You should wear whatever makes you feel comfortable. Whether that's a suit and tie or jeans and a t-shirt, just bring yourself, and we look forward to meeting you.
Q. What will the worship service be like?
Our worship services meet at 10am every Sunday morning. You will experience a variety of traditional and modern songs accompanied by singers and a praise band, piano or organ. We seek to be "intergenerational" in our worship, meaning that we encourage all ages to participate in a variety of ways.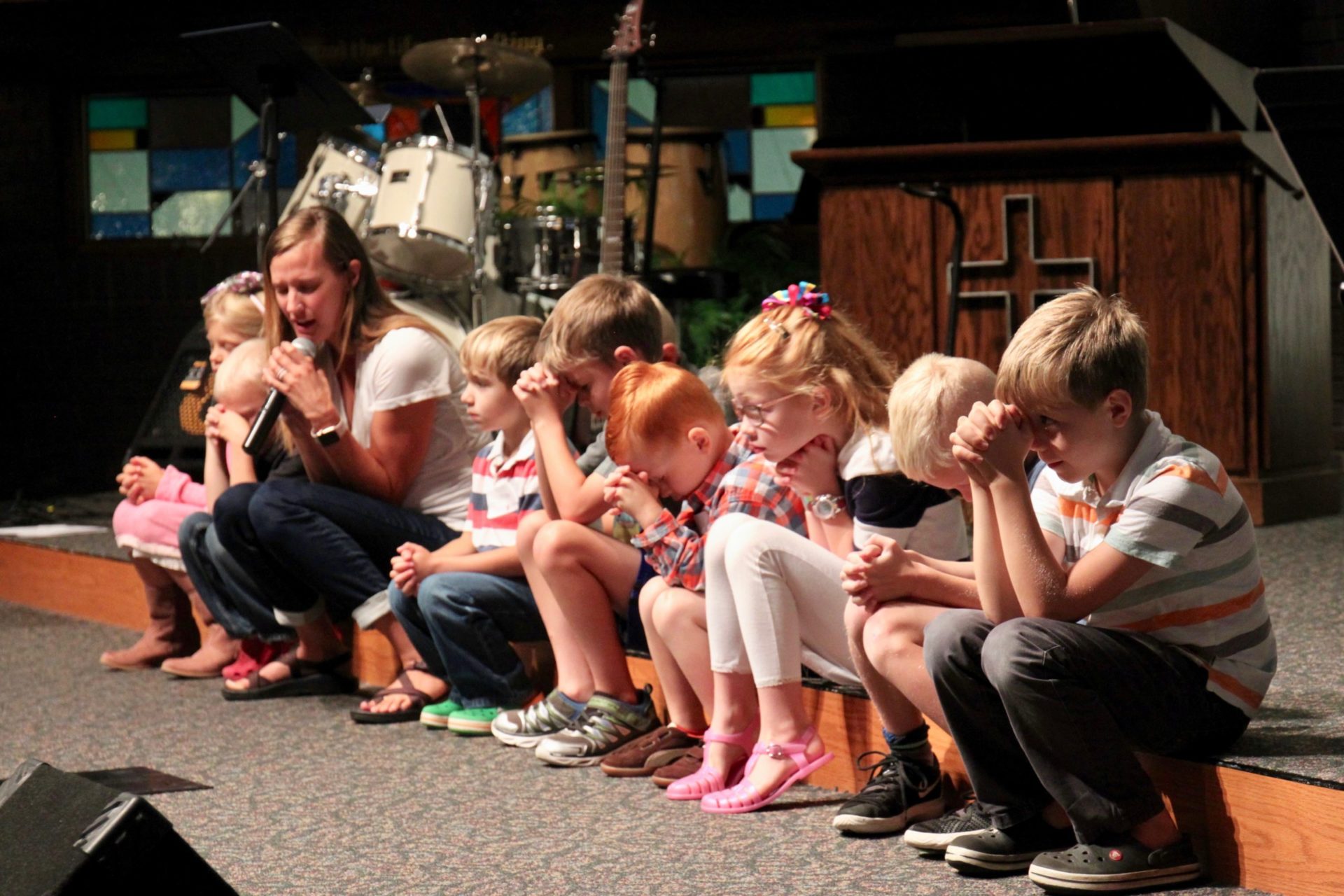 Q. Can I bring my kids?
Of course! Children of all ages are always welcome in our worship services.
However, because we know it can be a lot of work to keep younger kids occupied, we also offer programs especially for them.
We provide nursery during the morning service and a special Children's Worship during the school year for children ages 3 - preschool. Children sit with the congregation for the first part of the worship service. After a children's message, they meet teachers at the back of the worship center and go to their classroom.
During the summer months, kid's activity bags are available at the entrance of the sanctuary.
Q. What happens after the service?
After the service ends, we hope you'll join us for coffee and conversation in the lobby outside the sanctuary. We're excited to get to know you!
Q. Do you have Thanksgiving or Christmas Services?
Yes, we host a Thanksgiving day service at 10:00 am.
The Christmas Eve service (Dec 24) meets at 6 pm.
Still have questions?
Please contact us at connect@princetoncrc.org or 616.455.0110.